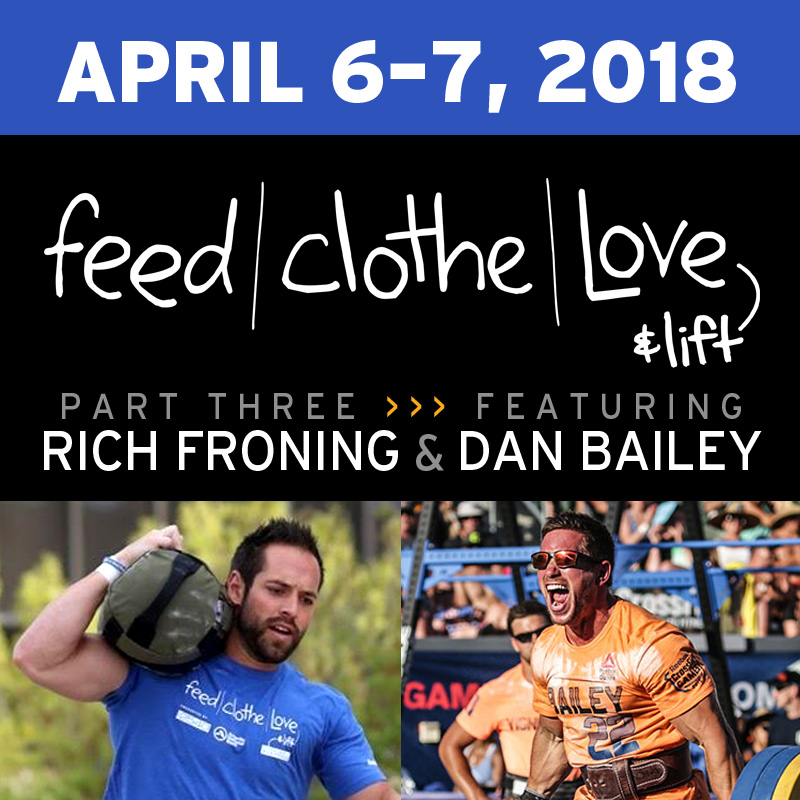 Feed Clothe Love (and Lift) Part Three is returning to Amarillo April 6-7. This year, Rich Froning is returning with a new special guest – CrossFit legend Dan Bailey!
NOTE: Dan suffered an injury a couple of weeks ago, but WILL STILL BE COMING with Rich for the weekend! Rich will be bringing an additional partner for the competition. 
Join these 2 CrossFit legends in a one Day, 2-person team, four event throwdown to benefit Mission 2540 on Saturday, April 7. We'll have both an RX'd and a scaled division. Teams can be Male-Male, Female-Male, or Female-Female. Compete alongside 2 of the best in the world in a fun, friendly competition! ALL proceeds support Mission 2540 and our work with families in poverty.