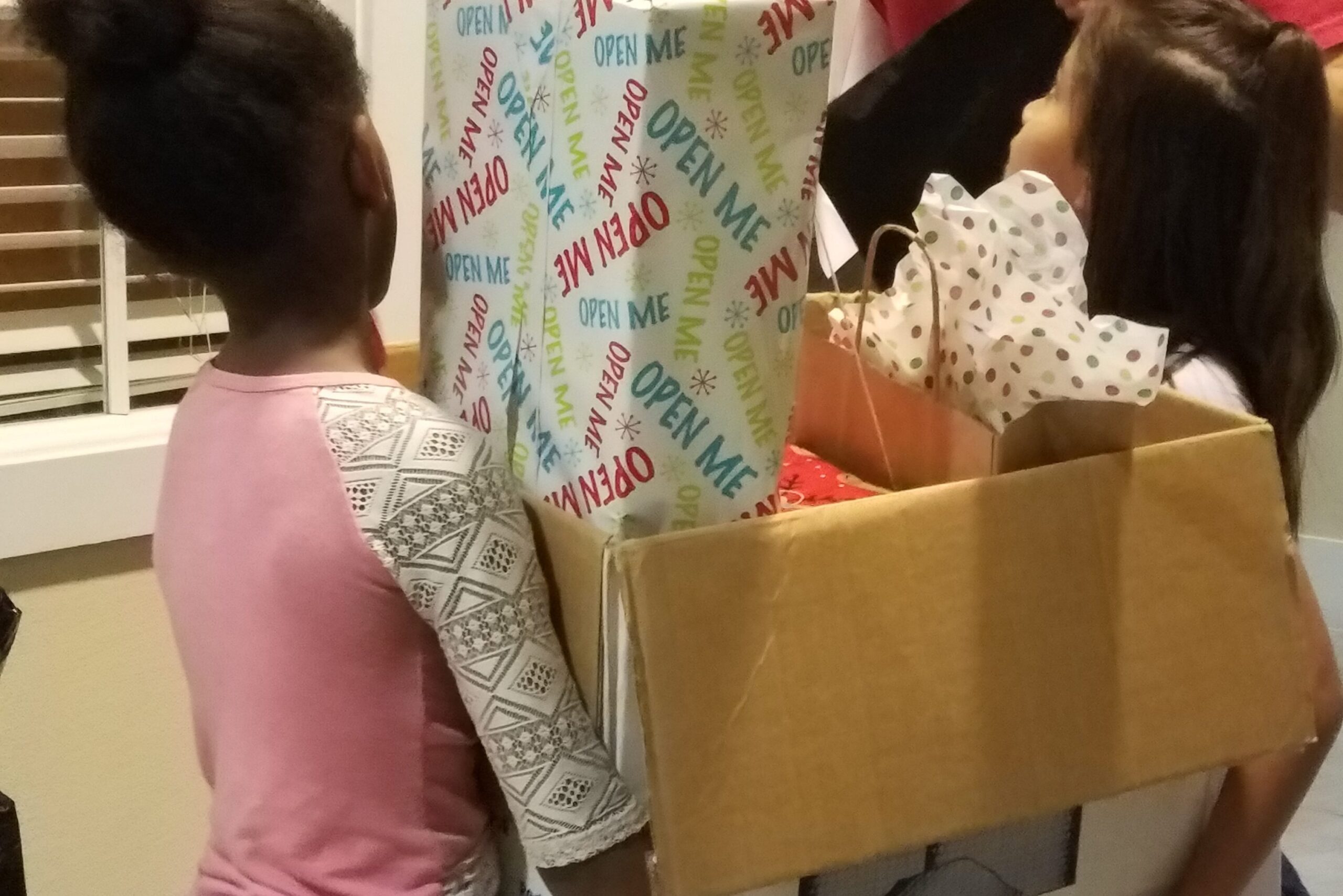 The past couple of years, we've partnered with Hillside Church North Grand Campus and their Sharing Tree Christmas store to help our families with gifts for their kids. Due to Covid restrictions, we're not able to do that in the same way we normally would. Hillside is still providing gifts for a large number of our families who attend Mesa Verde, Travis, and Palo Duro, primarily those at Cathy's Pointe and North Grand Villas. This is a huge help and blessing for us. However, that leaves us with 100 or so kids at our other 5 apartment communities.
So for those kids, we're going back to what we've done in the past. We're asking parents "If you had $50 to spend on each of your children for Christmas, what would you buy them?" We'll take that list and shop, purchase and wrap those gifts for each child (not exceeding $50). To make this happen, we need as many shoppers and wrappers and givers and organizers as possible. You can contribute in one of 3 ways:
OPTION 1: Purchase and wrap presents for the number of kids of your choosing
OPTION 2: Contribute money to help purchase gifts for the number of kids of your choosing ($50 per child). Mail to PO Box 20771, Amarillo TX 79114
OPTION 3: Go shop for and wrap the presents for any number of kids. We'll provide the money (donated by those who choose option 2)
So if you'd like to help, email [email protected] and let us know how!